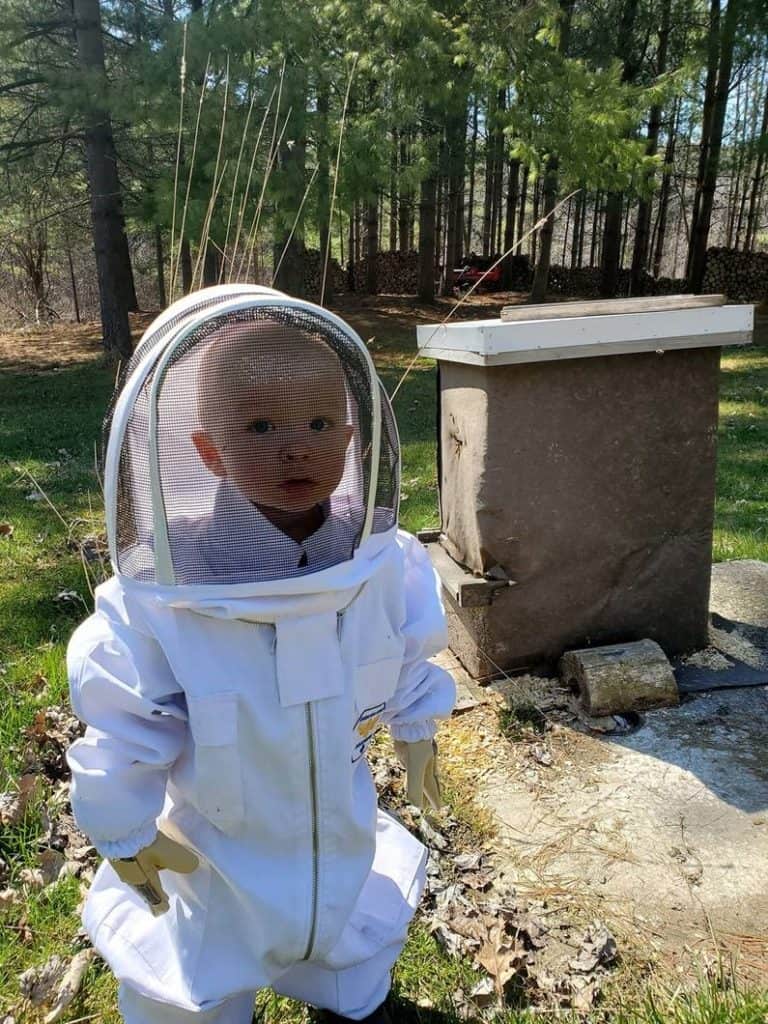 Our newest beekeeper, one of our Regional Manager's 2-year-old grandson, is suited up and ready to go!
Bee season is upon us – since 2006 there has been a drastic reduction in bee colonies in North America for honeybees, bumble bees and other wild bees. Bees and other beneficial insects pollinate plants, allowing them to reproduce.
We can help by planting wildflowers and raising awareness and resources to help fund important research and support efforts that improve bees natural habitats.