By Chris Lesperance. Windsor Branch Manager – Abell Pest Control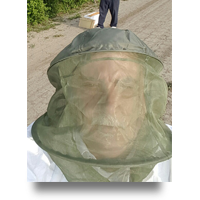 With the start of spring, our thoughts turned to warm temps and summer breezes. We also began thinking again about the honeybee issue that has been developing over the last few years. I said "This year, we need to do something to help."
We enlisted the help of the Ontario Bee Association and a few beekeepers in our region.
Our goal was to save the bees at all costs. Once swarming season hit we directed beekeepers to 6 or more swarms. These were successfully relocated and are thriving today.
As I am personally involved in this project, I wanted to remove and relocate a swarm myself.
I have included some pictures of the swarm in the tree.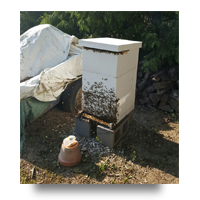 With some help, we removed it safely and relocated it. You can see by the pictures, the bees like their new home!